Further development of the 9W1, designed with a slightly shorter effective length allowing a wider range of turntables to work with an AMG tonearm.
Excellent spatial presence and dynamic performance owed to a resonance-optimized design.
All of AMG's precision adjustments of tonearm setup parameters are offered, with highest grade materials, individually assembled by hand and carefully measured and tested.
The magnetic anti-skating system :
Highly accurate and adjustable magnetic anti-skating mechanism for perfectly centered and distortion-free groove tracking.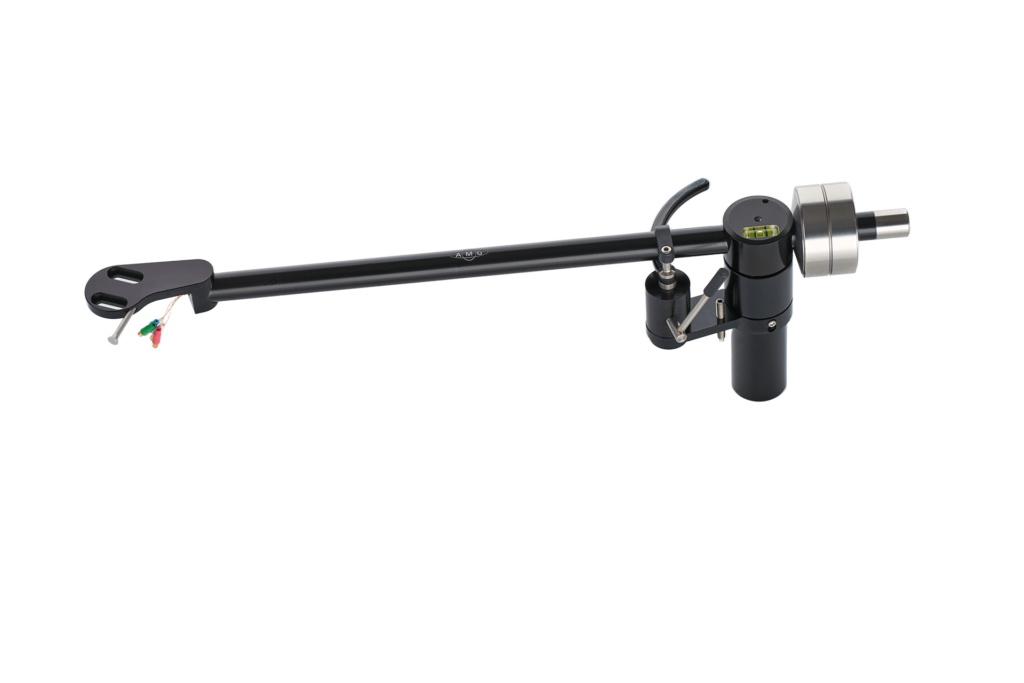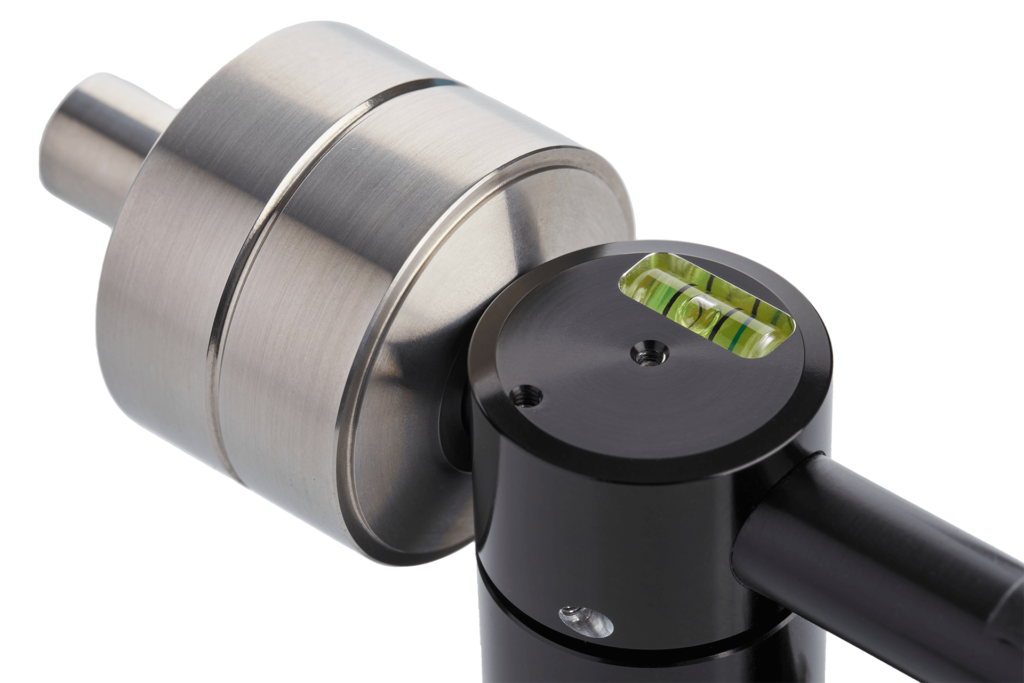 The integrated azimuth adjustment :
Accurate adjustment with fine-thread adjustment screw as the basis of perfectly aligned groove scanning.
The VTA :
Precise fine tuning and repeatable adjustment of tonearm height by means of integrated bubble level and vertical threaded adjustment rod.
The internal wiring :
Gold-plated plug connections and hand made wiring with special winding pattern to cancel magnetic field resonances, resulting in the highest acoustic transparency, detail, and presence.
The arm tube :
Precisely calculated ratio of wand diameter / length effective length matched with specifications of the high-grade aluminum arm material ensures the lowest possible resonance behavior.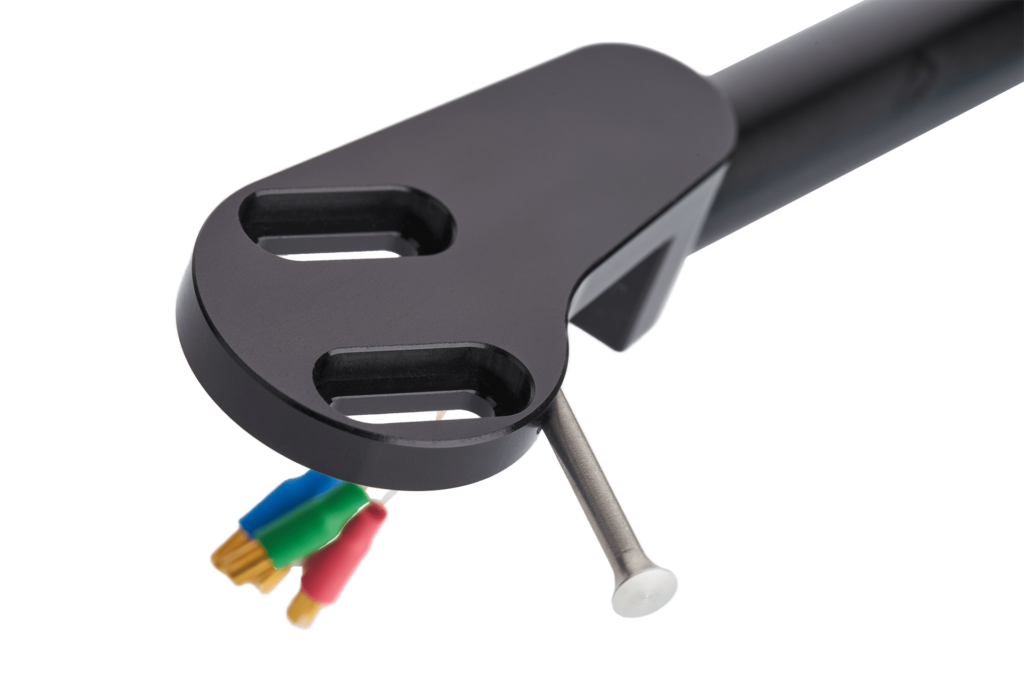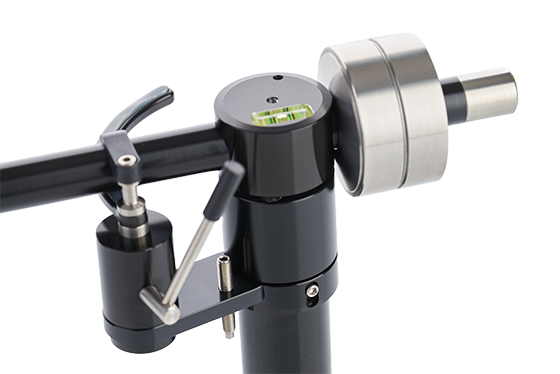 The counterweight as the basis of dynamics :
Stainless steel counterweight for perfect weight adjustment.
Two-piece counterweight for perfect weight adjustment. Significantly higher dynamics and sonic precision through optimized force / mass distribution throughout the tonearm system. The kinetic energy remains in the cartridge and guarantees vibrational isolation, resulting in excellent control and clarity of bass response.
| | |
| --- | --- |
| EFFECTIVE LENGTH | 229 mm |
| Distance FROM PIVOT TO TURNTABLE CENTER | 211 mm |
| OVERHANG | 18,1 mm |
| Offset Angle | 24,07 ° |
| Effective Mass | 9,1 g |
| Null points (inner) | 66,04 m |
| Null points (outer) | 120,9 mm |
| Bore size for mounting bushing | |
| WITHOUT ADAPTER SOCKET | 20 mm |
| AMG VIELLA ADAPTER SOCKET | 25 mm |
| AMG VIELLA FORTE ADAPTER SOCKET | 30 mm |
| ADAPTER SOCKETS FOR EXTERNAL DRIVES | Divers |
| BOREHOLE CIRCLE DIAMETER FOR SCREWS | 30 / 48 mm |
[ OUR SERVICES ]
Fachpresse
INTERESTED IN THIS PRODUCT?